Video: Watch the Commentators Gush Over the Evening Gown Portion of the Miss Universe Pageant
And deliver some awesome backhanded compliments.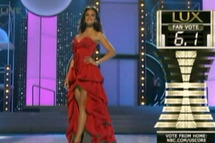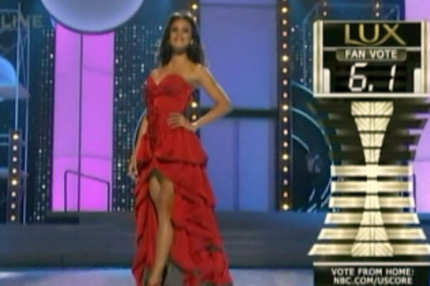 Miss Universe, the self-proclaimed "World Championship of Beauty," had a remarkably diverse group of finalists this year, with ladies representing the Ukraine, China, Philippines, Brazil, and Angola (statuesque Leila Lopes of Angola ultimately took home the crown). Pageant producers unfortunately deprived us of the glory that is the contestants' full parade of over-the-top and sometimes questionable costumes, choosing instead to briefly highlight the judges' top-ten favorite ensembles. But the contestants still managed to let their individuality shine through in the evening-gown portion of the competition, which was narrated by Shandi Finnessey, a former Miss USA herself, and Jeannie Mai, host of Style Network's How Do I Look? The pair gasped over Miss Australia's nearly transparent dress that almost didn't get approved by officials, likened Miss Costa Rica's mullet gown to the Stephanie Seymour's wedding dress in the "November Rain" music video, and delivered some hilariously backhanded compliments ("You know, Miss Angola was a surprise for me, but she is looking amazing tonight"), as you can see in our video.