Video: Watch Street Style Photographers in Action During Fashion Week
It gets competitive out there.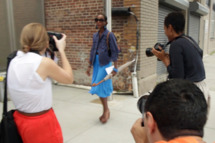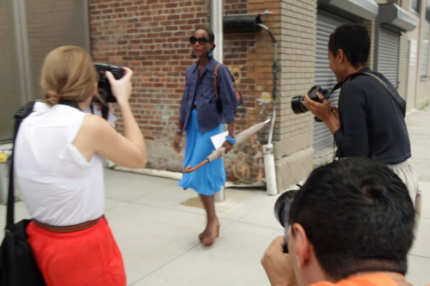 Street style photography has become just as much a hustle as it is an art. In both magazines and websites, the demand for pictures of pretty people wearing pretty things has shot up enormously, and in turn, so has the number of people taking these images. The field has become incredibly competitive, and nowhere is this more starkly visible than at Fashion Week. Photographers often spend twelve-hour days on their feet, staking out venues and claiming spots on the sidewalk, just for the chance to get the perfect shot, the one of so-and-so Important Fashion Editor or blogger that clients will pay good money for. During the most recent round of New York shows, we trailed a few of these photographers, including Tamu McPherson, Candice Lake, and Craig Arend, to see what life is like on their side of the lens.