Vogue.com Partners With Moda Operandi
They're launching a click-to-buy arrangement.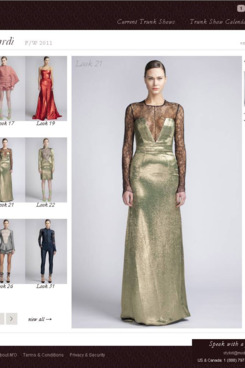 E-commerce site Moda Operandi is taking full advantage of its footholds in the Vogue masthead — it was co-founded by Lauren Santo Domingo, a Vogue contributing editor — by launching a click-to-buy partnership with the magazine's website. Starting this week, readers will be able to preorder runway looks on Moda Operandi via Vogue.com (that is, if your membership application has been accepted). It's the first time that Vogue.com has done this kind of commercial arrangement, and there are a few possible kinks, like the fact that plenty of runway pieces never make it into production. And while most folks may balk at ordering a several-thousand-dollar clothing item without even seeing it in person, those people aren't Moda Operandi's target customers anyway, so it's still a win for the site.
Vogue and Moda Operandi Collaborate to Offer Access to Shop the Runway [PR Newswire]