Anderson Cooper Is Disturbed by the Olsen Twins' $39K Backpack
Also, he can't pronounce 'Hermès'.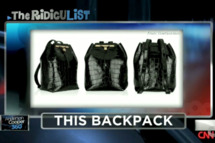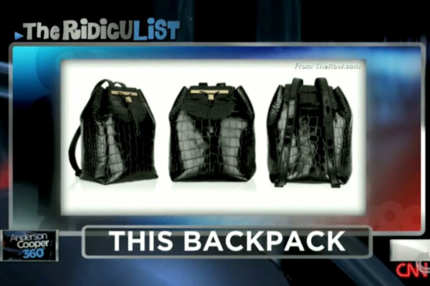 You'd think that Anderson Cooper, having hosted the CFDA Awards and rubbed shoulders with Lady Gaga and all, would understand the market for The Row's $39,000 backpack. But just because you understand something doesn't mean you have to like it, and so he put the backpack on CNN's RidicuList last night. He's mainly upset about the backpack's popularity; it was the first of the Olsens' handbag line to sell out, despite costing the same amount as a public school teacher's starting salary. (He is careful to say, however, that he has nothing against the Olsen twins, who he thinks are "very cool people.") Also of note: Anderson stumbles over the word Hermès when reading the teleprompter, finally giving up and stating that he's "not really sure how to pronounce that." Which is fine, but in Anderson's case, hard to believe.
$39,000 for a backpack? [CNN]