Best Bet: Karl Lagerfeld Print Scarf
Warm, soft, and printed with the Kaiser's face — what more could you want in a fall accessory?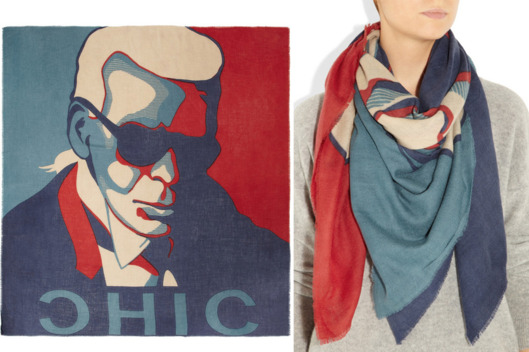 With layering season in full swing, it's nice to have a sense of humor about staving off the chills. Yarnz's generously sized cashmere and wool blend scarf is printed with a silk-screen image of Karl Lagerfeld's face, which makes for a great conversation piece when it's not wrapped around your neck. After all, who better than Karl to keep you toasty?
Yarnz printed cashmere and wool blend scarf, $150 online.