Carla Bruni-Sarkozy Went Out With Baby Giulia
That's the little newborn under that wrap.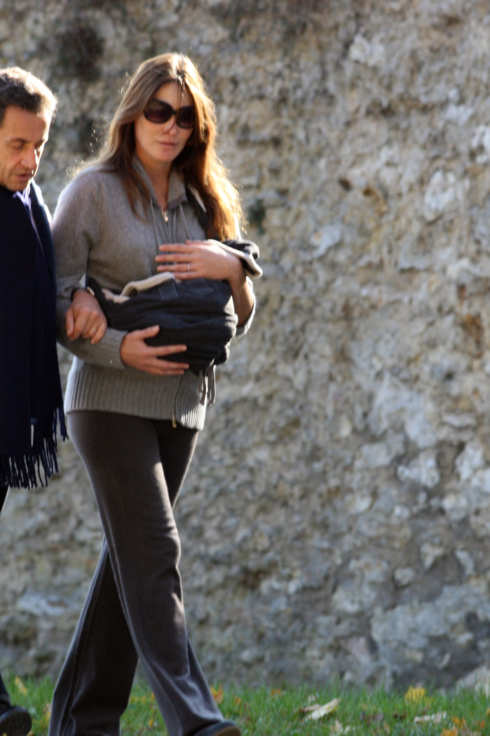 Carla Bruni-Sarkozy swore before giving birth that she wouldn't allow any pictures of her child to be made public. But today she and husband Nicolas Sarkozy were snapped out on a casual family stroll with baby Giulia, who's still less than two weeks old. Or at least we think that's the couple's newborn, as all you can see is a bundle of swaddling wraps and warm layers. So we guess Carla hasn't actually broken her vow — and as far as baby silhouettes go, Giulia sure looks cute.