Comme des Garçons Made Some Trendy Cambridge Satchel Bags
It's one of Cambridge Satchel Company's several forthcoming designer collaborations.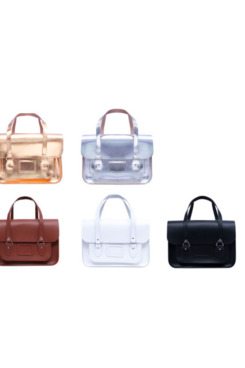 Rei Kawakubo whipped up some shiny metallic versions of the increasingly popular bags, now available in stores. Their publicist promises that other designer collaborations are "being worked on now," which probably means they'll soon be available in crazy prints and furry fabrics and goodness knows what else.