Here's a First Look at Something From Barneys' Lady Gaga Holiday Workshop
Necklaces by Justin Tranter of Fetty Jewelry.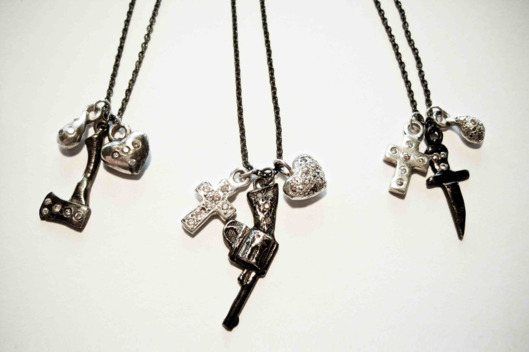 Justin Tranter is the front man of the band Semi Precious Weapons, and spent eighteen months on Lady Gaga's Monster Ball tour. He also happens to run a jewelry line called Fetty in his spare time, and has designed a capsule collection of three necklaces for Lady Gaga's forthcoming Holiday Workshop at Barneys. Because who can ever get enough of sparkly hearts, crosses, and weapons, anyway?