First Looks: Gareth Pugh's Makeup Collection for MAC
There are lots of metallics, deep purples, and some crazy-looking false eyelashes.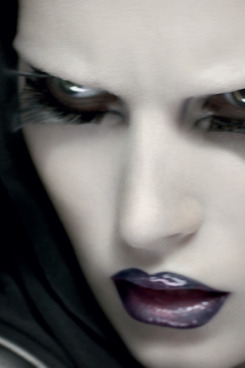 MAC's latest designer collaborator is London-based Gareth Pugh, who created "futuristic yet primal" shades of cream shadows, lipsticks, powder blushes, nail lacquers, and more (think silvery nail polishes and electric purple lipstick). There's also a pair of false eyelashes that taper to a point, should you be up for that sort of makeup commitment. Everything comes in very Pugh-esque, geometric packages, and will be available from November 23 to December 23.