Gisele Bündchen Rumored to Replace Mariacarla Boscono in Givenchy's Spring 2012 Campaign
Boscono has been the house's muse since 2005.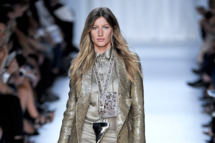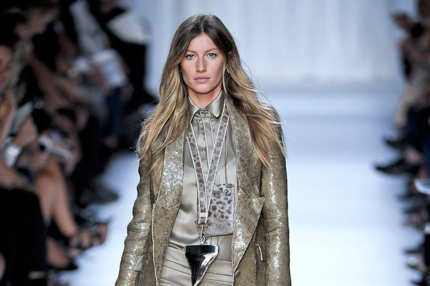 When Gisele Bündchen closed Givenchy's spring 2012 collection, there were rumors about the supermodel usurping Riccardo Tisci's longtime muse, Mariacarla Boscono, in the label's spring campaign. Now it seems our prediction may come true. Male model Noah Mills tweeted last week, "Going to jamaica tomorrow to shoot with Gisele ; ) dope.. can't wait to go." Then hairstylist Luigi Murenu tweeted about a mysterious shoot in the same location. And a day later, Murenu tweeted: "had an incredible day with Giselle [sic]in the most beautiful location !!!amazing!!!!" It's likely that the shoot was for Givenchy, since Murenu does Givenchy's hair for all its campaigns and runway shows.
Givenchy Gives Mariacarla Boscono The Ax For Spring 2012 [Ology]