Here's What Andrej Pejic Wore to Meet the Queen
Royalty deserves a little vintage Versace, you know.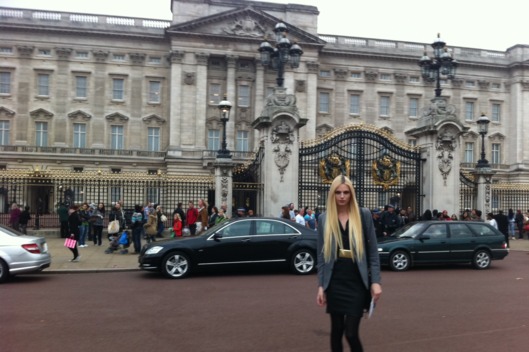 When 20-year-old androgynous model Andrej Pejic met the Queen of England yesterday afternoon at Buckingham Palace, he chose a Paul Smith blazer, Issey Miyake shirt, vintage Versace pencil skirt, his mother's vintage eighties belt, and Toni Bianco shoes. Pejic tell us his ensemble was inspired by "Sharon Stone, with a little bit nineties." He continues: "I wanted to keep it chic and smart. I mixed a men's blazer with a leather pencil skirt to achieve the look." And for those wondering if he bowed or curtsied when he met the queen, his rep tells us he bowed. Mystery solved.