Hot Shot: A Wall of Models at the NE TIGER Show in Beijing
Where a fashion show meets a vending machine. Kind of.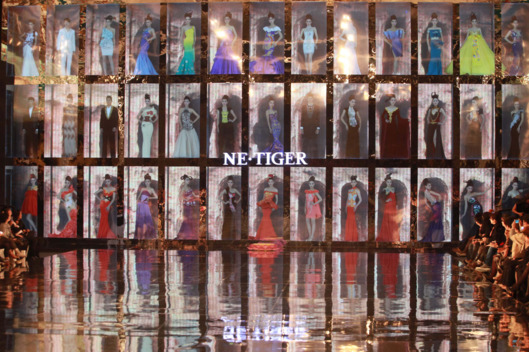 On the first day of Beijing's Fashion Week, fashion label NE TIGER showcased 38 looks on models, including Du Juan, on a three-level set that looked like a wall of human Barbies before each outfit walked the runway.