Iman Looks Fabulous
This is not an unusual occurrence. What may be more unusual is that she wore Rachel Zoe.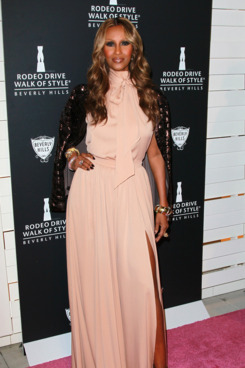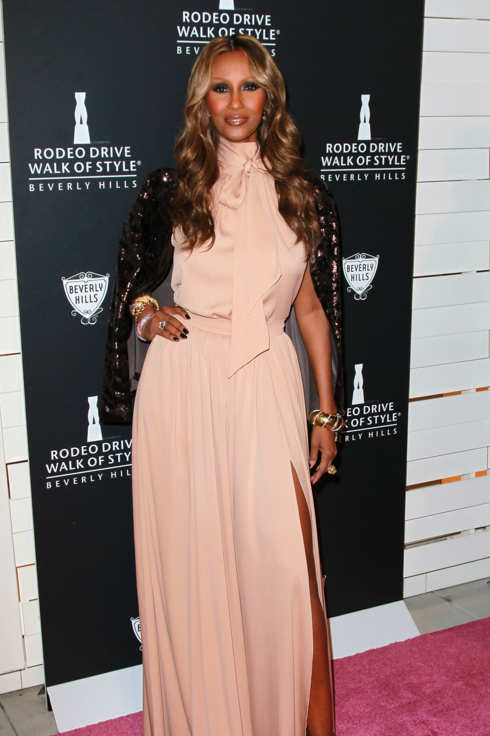 Attending a party to celebrate the dedication of a plaque in her name on the Rodeo Drive Walk of Style in Beverly Hills, Iman wore a glittery black shrug over a beige Rachel Zoe dress with a large bow at the neckline. She accessorized with gold shoes, chunky jewelry, and lustrous black nail polish.
Obviously, Iman looks beautiful. But would this look have benefited from a second color to balance out all the beige?