Exclusive First Look: Male Models Re-enact Their Child Photos for VMAN
Including Brad Kroenig, Tyson Ballou, Garrett Neff, and more.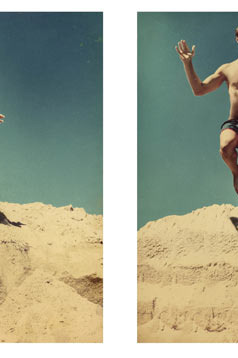 For the latest issue of VMAN, photographer Irina Werning enlisted a handful of the decade's top male models and had them replicate childhood photos of themselves today. Adorable highlights include Tyson Ballou with a lollypop, Brad Kroenig's soccer league photo, and Garrett Neff leaping shirtless off a sand dune. Ugly ducklings these boys were not.
[VMAN.com]