Jersey Shore Fashion Recap: Snooki Needs to Let JWOWW Change Clothes More Often
If she didn't have to do so much babysitting, maybe she would have shown a greater breadth of wardrobe in the new episode.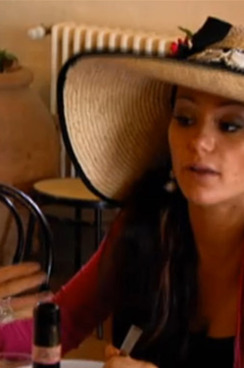 With the drama on Jersey Shore centering around outfits that are worn from the end of one episode (nighttime) into the next (the following morning), sometimes we don't get many outfit changes. While this constraint never keeps Snooki from wearing one million outfits per episode, JWOWW, the house babysitter, doesn't seem to have time to change more than a handful of times, as was the case on last night's episode. She spends so much time trying to tactfully tell her best friend Snooki that she's a bad person on the inside (but never the outside — that would be below the belt) that she never has time to change out of her jean shorts and filmy tops. Maybe that's why she's become so minimal this season: Snooki doesn't give her time to glue rhinestones all over everything and put gigantic belts on over her dresses, so needy is she. So this week's costume highlights are mostly Snooki's. See those and more from all the cast members in the slideshow.