Jessica Alba Suing a Company for Claiming She Endorsed Its Post-Pregnancy Weight-Loss Product
This thing is called the Belly Bandit and it's a Velcro-fastened compression device that allegedly makes people thin.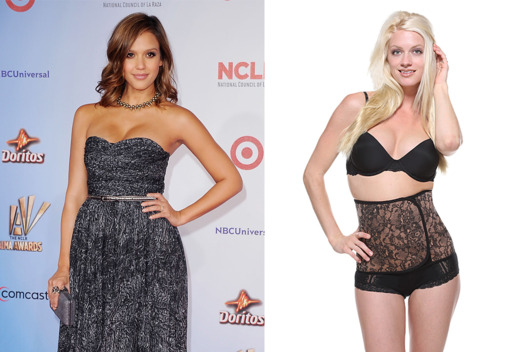 The Belly Bandit is like a giant stretchy dinner mat with Velcro that new moms are supposed to wrap around their stomachs after childbirth to aid in weight loss. "Belly Bandit applies constant medical-grade pressure, which can result in body shaping, muscle memory and the reduction of stretch marks," the website reads. Jessica Alba is suing the company for $1 million in damages and a cut of the company's profits for claiming she endorsed the product when she wasn't getting any money to do so. Alba's photo was "prominently featured" on the website in the Celebrity Testimonials section (her image has since been removed), the lawsuit states.
Jessica Alba sues maker of Belly Bandit for $1 million; Alba denies endorsing weight loss product [NYDN]