Jessica Simpson Is Indeed Pregnant
"Well, now I can eat anything I want and no one will care."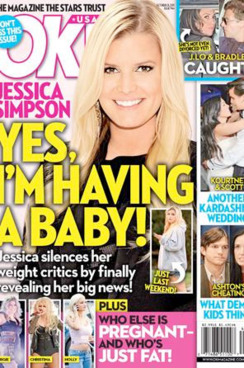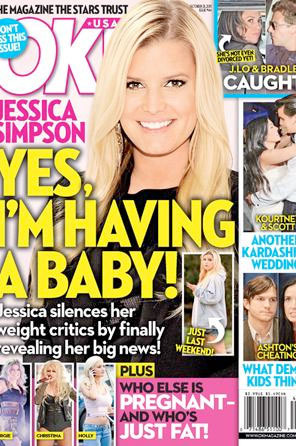 Jessica Simpson, whose presence in the fashion industry is still (for better or worse) wholly undeniable, confirmed to Ok! magazine that she is in fact pregnant with her fiancé Eric Johnson's child. This could mean several things, the most probable being that she'll add maternitywear to her mass-market clothing line. A much more amusing (but less likely) possibility is that her pregnancy will make her cranky while she mentors contestants on her forthcoming show, NBC's Fashion Star.
Cashing in on her baby [Page Six/NYP]
COVER STORY: Jessica Simpson — Having a Baby! [Ok!]