Kanye West Gave You Everything He Had Putting Together His First Collection
He took out loans, even.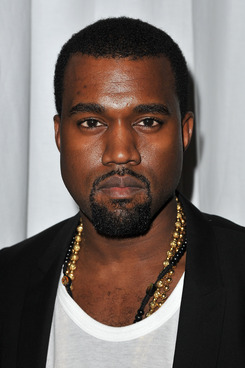 As all designers should, Kanye West threw himself a party to celebrate his runway debut at Club Silencio in Paris last night. And never one to miss an opportunity to freestyle on the mic, he treated the A-listers in attendance to a rant-esque acceptance speech of sorts, despite — or perhaps because of — the bad reviews no doubt already flooding in as the night wore on. Needless to say, nobody needed to yell "speech":
"Thank you for anybody that didn't believe, because they motivated us to break our boundaries ... we don't know what the reviews will be, we don't know what they will say, but I got a chance to go to Italy and feel those fabrics. I begged Louis Vuitton to let me do more shoes after my shoes sold out in two weeks, and they did not. I begged Nike, I begged this company to let me do it. And I took out motherf---ing loans to get the best models, to get the best designers, to get the best venue. I gave you everything that I had.