Lea Michele Loves a Black Dress, Just Not a Little One
Taking in the Parisian scene over the weekend.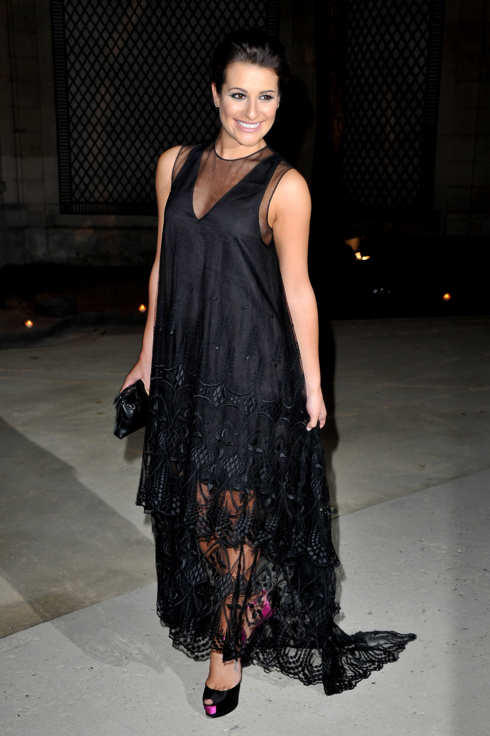 Lea Michele made her first appearance during Paris Fashion Week for the Karl Lagerfeld–designed Hogan presentation, wearing a loose-fitting black dress with a sheer lace skirt and the slightest of trains. She accessorized with black peep-toe pumps (a bright pink heel visible) and a black clutch.
Do you like Lea's goth-lite look, or do you prefer her in more Glee-ful attire?