Michelle Obama Wore a Purple Hoodie for Her Bid to Break the Jumping Jacks World Record
She's trying to get more than 25,000 people to jump in a day.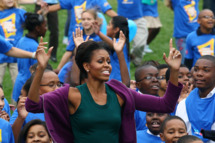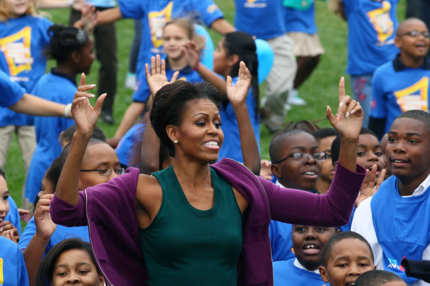 As a part of her Let's Move! initiative, Michelle Obama hosted 400 local schoolchildren on the White House lawn yesterday to start a day of jumping jacks — an attempt to break the Guinness World Record for the most people doing jumping jacks in a day. She wore a purple zip-up hoodie over a dark teal tank top, black cropped athletic pants, and sneakers. See a picture of the full look in the Michelle Obama Look Book.