Michelle Obama Joined Twitter Wearing Blue Gingham
"So this is how you tweet, huh?"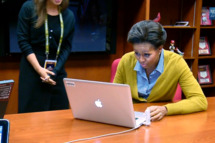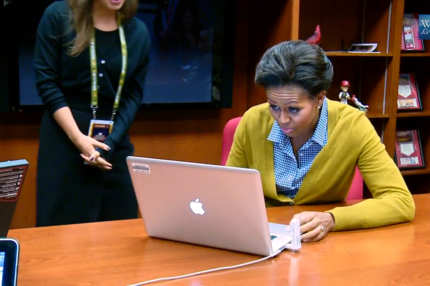 Earlier this week, Michelle made her Twitter debut, nervously tweeting for her first time ("So now I just press tweet?") in a mustard-colored cardigan over a blue gingham blouse. See a picture of the full look in our Michelle Obama Look Book, and here's a bonus video clip of the momentous occasion.