Michelle Obama Went to Walgreens in a Tracy Reese Sweater
But this wasn't another pseudo-incognito shopping trip.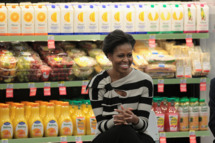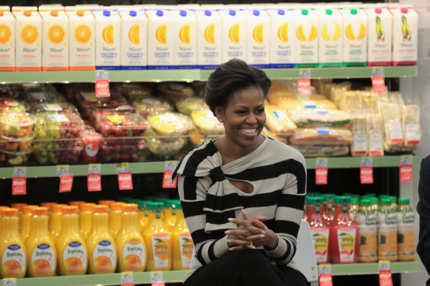 As part of her Let's Move initiative, Michelle Obama visited a Walgreens in Chicago to discuss healthy eating options in low-income areas. She wore a striped, bow-trimmed Tracy Reese sweater and black pants. Like always, see a picture of the full look in our Michelle Obama Look Book.