Michelle Obama's (Re)Wearing More of Duro Olowu's Designs
Her love of prints is going in circles.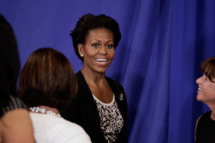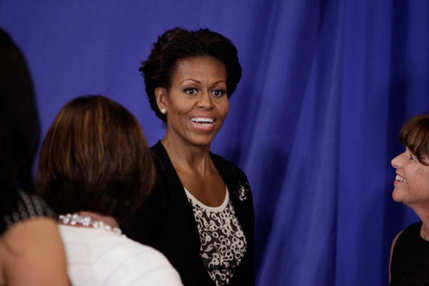 Michelle Obama met with military spouses at a National Guard facility in Rhode Island on Friday, wearing a black cardigan over a gray printed Duro Olowu top, which she previously wore to a baseball game this past July. This time, she added an ornate floral brooch, pearl earrings, and a black leather belt. See the full look in our Michelle Obama Look Book.