Orlando Bloom and Lily Aldridge Took Pictures of Miranda Kerr for Rag & Bone
She's topless in several of them, naturally.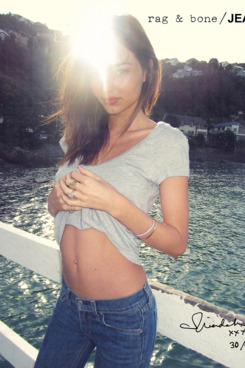 Remember that picture Orlando Bloom took of Miranda Kerr just after she'd given birth, when she was suckling their newborn baby in bed? Well, a bunch of photos Bloom took of Kerr as part of her "DIY" campaign for rag & bone aren't terribly different in that she's topless in several of them, only this time she got paid for them (presumably). A couple of other shots in the series were taken by Kerr's fellow Victoria's Secret model Lily Aldridge (who, incidentally, also did her own set of DIY shots for the brand) while they were in New York for work.
Miranda By Miranda [rag & bone]