New Personal-Shopping Service for Men Attempts to Substitute for Personal-Shopping Services Readily Provided by Girlfriends, Wives
Although this might be great for single dudes who are particularly lost when it comes to dressing.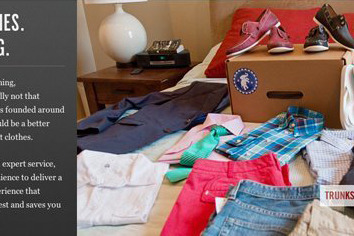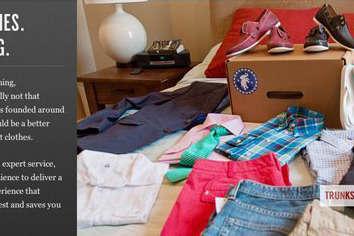 The Trunk Club is a new, free service that attempts to make clothes shopping easier for men, whose lives are so hard already without the burden of feeling the need to dress in a way that's not totally offensive-looking. Men who sign up for the service will receive a box in the mail full of clothes suited to them with a flirty note from their stylist about what's in the package. They can keep what they want and their credit cards are charged once the Trunk Club receives the items the guys don't want. But they have to do some work before they can be sent any items:



When a new user first signs up for Trunk Club, he fills out a survey that details his fashion sense — the general style and fit of clothes he is looking to buy, the brands that he generally prefers — and is then asked to provide as many of his body measurements that he knows (waist size, pant length, inseam, outseam, etc.) so that the first trunk can be packed with desirable clothes that fit. Within a day or two, before the first trunk goes out, he's assigned a personal "stylist" who calls and reviews the survey answers with him in an attempt to narrow down what items Trunk Club should send in its first shipment.
Update: According to the site's testimonials, this service can actually be highly amusing for girlfriends and wives. Brett from Boston shares: "My wife and I had a great time doing a fashion show with my trunk. We pulled out some champagne and I modeled everything for her. What a blast! Best shopping experience ever."