Nicki Minaj Is Still Being Nicki Minaj
And wearing wacky clothes. Hooray!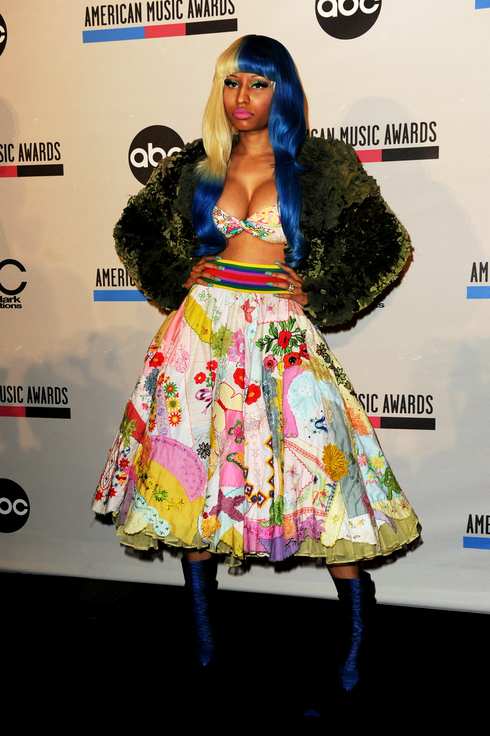 Nicki Minaj attended today's press conference for the American Music Awards wearing a patchwork bra and voluminous skirt under a mossy green crushed velvet jacket. She accessorized with shiny blue boots and a half blonde, half blue wig.
Do you like that Nicki's jacket breaks up the otherwise matchy-matchy colors of her bra/skirt/wig combination, or does it drag down the outfit?