October's Best Fashion Videos: Nick Knight's Visual Symphony With Lady Gaga, Ellen Von Unwerth Pays Homage to Sex and the City, and More
Plus, a very cool dance number featuring Tabitha Simmons's shoes.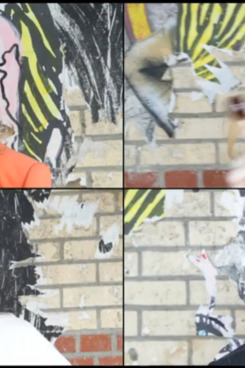 http://player.vimeo.com/video/30481520

This month, we were not only treated to one, but two fashion videos from British lensman and visual mastermind Nick Knight. For the first, he captured Lady Gaga twirling around and looking like a hologram in colored plumes of smoke, and the other documents an Alister Mackie–styled, punk-inspired shoot for AnOther magazine. Also in this batch: Ellen Von Unwerth directs a Sex and the City–inspired video (cleverly titled Transex in the City) for Candy magazine, with a cast of three gender-bending divas, along with current nightlife queen, Ladyfag. The foursome party like it's the early aughts all over again, drinking martinis, shopping, and stuffing dollar bills down the pants of leather-daddy strippers. See these clips, and more, in the slideshow ahead.