Party Lines Slideshow: Wendi Murdoch, Piers Morgan, Jessica Alba, and More at Lincoln Center Presents: An Evening With Ralph Lauren Hosted by Oprah Winfrey
Plus Diane Von Furstenberg, Tory Burch, Anna Wintour, Dylan Lauren, and more.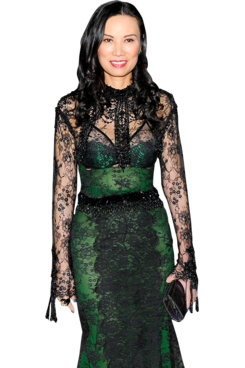 On Monday night, Lincoln Center hosted a conversation between Oprah Winfrey and Ralph Lauren, complete with a retrospective fashion show spanning Lauren's 44-year career. Attendees included David Lauren, his new wife Lauren Bush-Lauren, and Wendi Murdoch, who wore a green dress and matching, sparkly green strands in her hair. "They're little tassels called Japanese tassels — hair tassels. It's a trend in Asia — in Japan and China," she explained. "My hair person tied it in there. It lasts about two weeks. It's kind of cool, huh?"