British Department Store Hired a 'Kate Middleton Look-Alike' to Model Their Knockoff of Pippa's Dress
The British press finds this odd.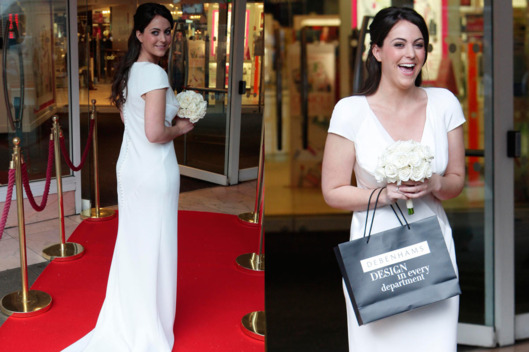 U.K. department store Debenhams now sells a £170 ($270) knockoff "replica" of the Alexander McQueen dress that Pippa Middleton wore in the royal wedding. Somewhat oddly, they hired a young woman named Jodie Bredo who works as "a Kate double" (yes!) to model it for a photo call this morning. The Telegraph deems this "a strange decision" and points out rather cruelly, "Sadly for Bredo, her posterior doesn't have quite the star quality of [Pippa's]."
Replica of Pippa Middleton's bridesmaid dress goes on sale at Debenhams [Telegraph UK]