Prada to Launch Jewelry Made of Crocodile and Resin
It'll hit Prada boutiques next month.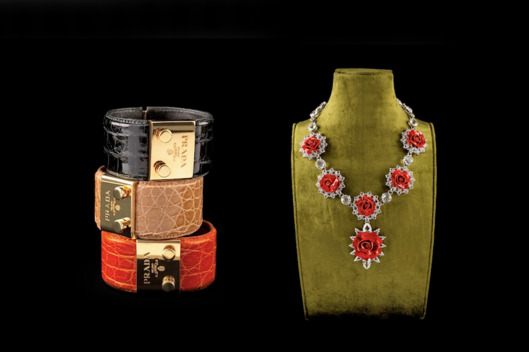 Prada will debut a capsule collection of jewelry in November made of what WWD calls "unconventional mixed" materials, including crocodile, leather, metallic studs, colored gems, and resin roses. They'll be sold at Prada boutiques worldwide, with prices starting at 350 euros (about $488).
Prada to Launch Jewelry Collection in November [WWD]
Check Out Prada's New Jewelry Collection [Fashionista]