Pregnant Beyoncé Covers Harper's Bazaar, Designs Maternity Wear
Also, Azzedine Alaïa knows all the moves to "Single Ladies," apparently.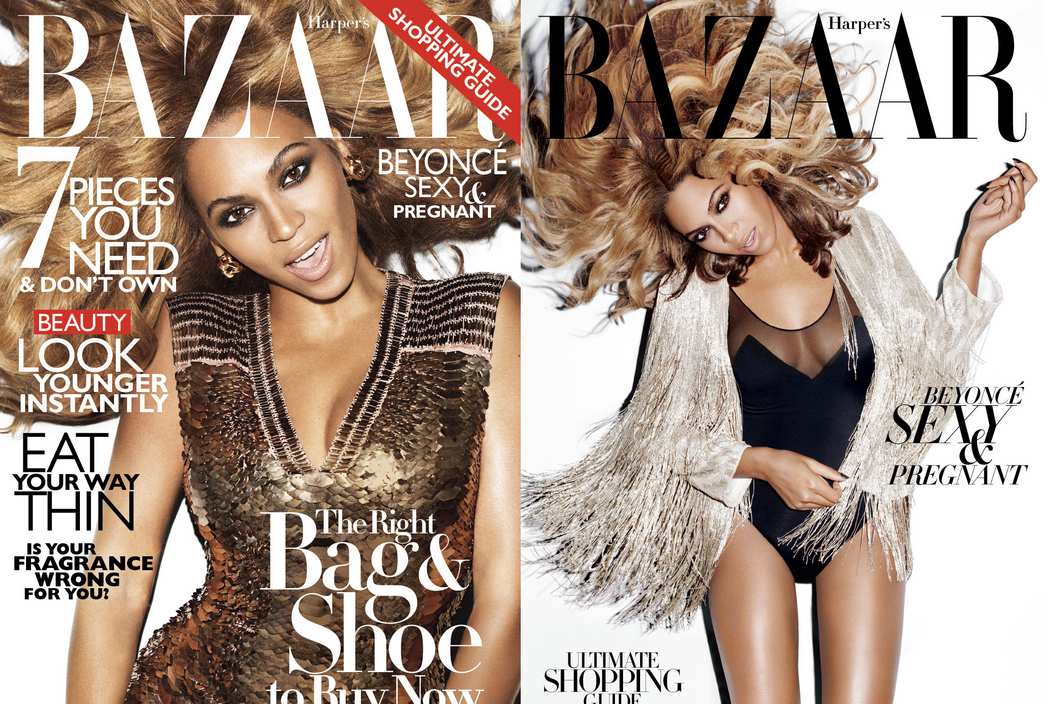 Despite some wrinkly dress-related conspiracy theories to the contrary, Beyoncé is indeed pregnant. And while perhaps she's saving her obligatory bare-belly fashion cover for a later date (or — imagine! — she just doesn't feel like doing one at all), she has a slightly visible bump on the latest cover of Harper's Bazaar. In the interview, which runs alongside Terry Richardson's photos of her in a black Norma Kamali swimsuit and a short gold Reed Krakoff dress, she says lots of endearing things about her pregnancy and new maternity line, which she's designing with her mom for House of Dereon (and is, of course, meant to be worn with stilettos).
BEYONCÉ'S BABY LOVE [Harper's Bazaar]