Rachel Bilson Is Going to Design Shoes in the Same Way That the Olsen Twins Design T-Shirts
For e-commerce group Beachmint.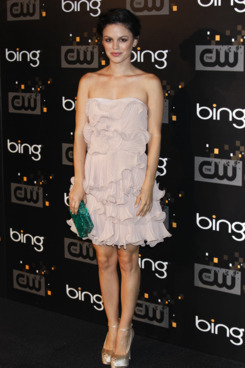 Rachel Bilson is the latest celebrity to become an "influencer" for Beachmint, an umbrella of members-only retail sites that each introduce a new range of products every month. Other current "influencers" include the Olsen twins, who create T-shirts for Stylemint, and Jessica Simpson and Kate Bosworth, who have makeup and jewelry "mint" sites, respectively. Bilson's site will be called Shoemint, which doesn't need much further explanation except that all the shoes will cost $79.99 and follow the same monthly selling format as its sister sites. Bilson assures WWD that her shoes will be "really cute."