Reports: The Queen Would 'Definitely Not Be Amused' by Kate Middleton Appearing on Vogue
Yet a royal aide says, "Both William and Kate are free to be interviewed or photographed by whoever they choose."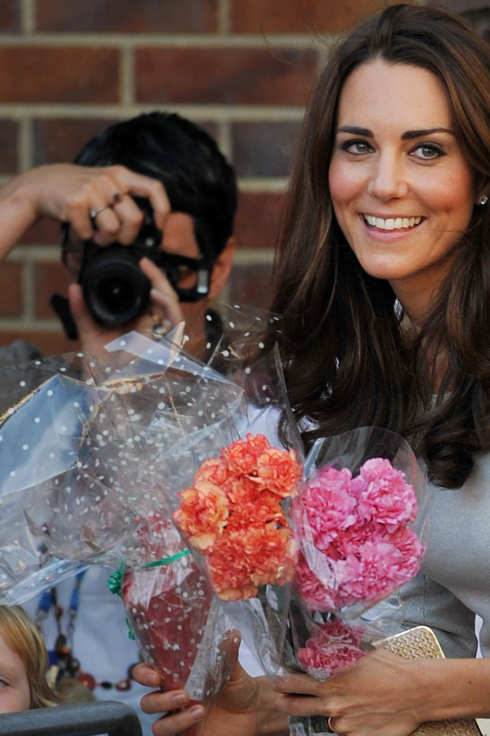 As though this needed to be confirmed by an anonymous source connected to the palace, E! got someone to say that the queen wouldn't be happy with Kate Middleton appearing on the cover of Vogue. "Kate is keenly conscious that [the Queen] may not chide her for appearing on a Vogue cover," this individual said. But she would definitely not be amused, and Her Majesty is a real genius at making people squirm with simply a look or a 'tut, tut.'" The queen has never given an interview herself and did not like that Prince Charles and Princess Diana gave the many that they did.
Palace Source: Queen Would "Not Be Amused" by a Kate Middleton Vogue Cover [E! via HuffPo]