Rihanna's New Music Video Features Agyness Deyn
Well, her voice, that is.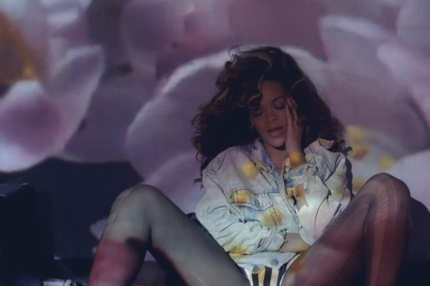 Rihanna's new video for "We Found Love" begins with an incredibly depressing voice-over about terrible breakups, which is actually narrated by Agyness Deyn. The video that follows depicts a drug-filled relationship that starts off fun and sexy and spirals into an abusive mess (yes, there's a disturbing butt-tattoo scene). Also, now we know why that Irish farmer kicked Rihanna out of his field — she wasn't just wearing revealing clothes, she was topless.