Sites Like Gilt and Rue La La Are Selling Bedding and Wine Tastings Along With Clothing
Since they're running out of clothes to discount.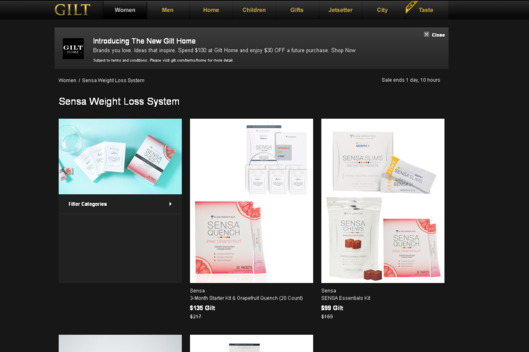 With the luxury goods market recovering from the recession as rich people get over not acting rich, and everyone on the selling side figuring out how to deal with it overall, promotions have slumped. This is bad for bargain shoppers and bargain retailers. All those flash-sale sites like Gilt Groupe and Rue La La that sprung up when many brands had tons of excess inventory to do away with are now in a bit of a spot.
Reuters explains how it used to be:
Soon after these companies started, the financial crisis ravaged markets and deflated the fortunes of many newly wealthy people. Luxury goods inventory rose to about 10 times its normal level, said [ Steven Dennis, founder of SageBerry Consulting and a former executive at retailer Neiman Marcus], giving companies "adequate supply, good pricing and brands willing to talk to them."
Online flash sales less flashy as inventory shrinks [Reuters]