The 20 Must-Have Accessories of Spring 2012
Better call your favorite sales associate and put your name on those wait lists.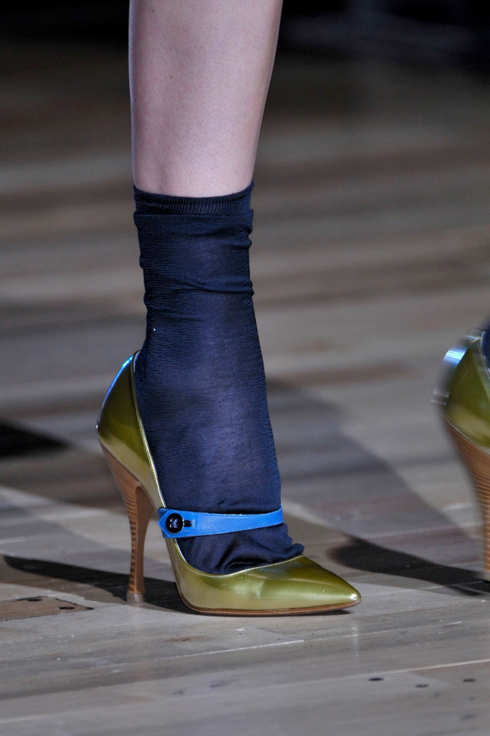 After checking out the ten biggest trends for next spring, it's time to take a look at the most covetable accessories. Because, while everyone may not be able to wear head-to-toe pastels, it's hard to pass up a sexy heel or a sumptuous new carryall. Designers didn't disappoint this season, showing a bevy of enticing bags, both big and small, and an array of shoes ranging from spindly stilettos to chunky platforms. To wit, 3.1 Phillip Lim introduced a gorgeous new two-toned tote that rivals last season's Pashli, and Céline offered up a colorful take on its signature envelope bag. And for those obsessed with fall's glittery Miu Miu booties, you'll love the high-octane shine of Yves Saint Laurent's mirrored loafers. Click ahead to see these pieces and more, then put your name on a wait list (or three) and start saving those pennies.