First Look: Extravagant Jewelry by Tony Duquette and Hutton Wilkinson
A whole book showcases their opulent wares.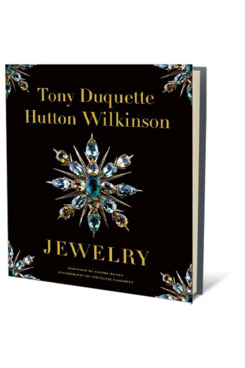 The new glossy coffee-table retrospective Jewelry, coming out next week, showcases incredible pieces from the extensive archive of famed jewelers Tony Duquette and Hutton Wilkinson. With a foreword by Harper's Bazaar editor Glenda Bailey, the book offers insight into the designers' process, inspirations, and the nature of the precious materials they work with, alongside over 100 artfully shot photos of their higher-than-high-end work. Click through our slideshow to see a selection of their creations. If this doesn't inspire you to get in the kitchen and make your man some engagement chicken (or, you know, make more of your own money), what will?
Tony Duquette/Hutton Wilkinson Jewelry; Abrams Books. Out November 1.