Steven Tyler Convinced His Daughters to Model His Macy's Line
Somehow, Liv managed to avoid this.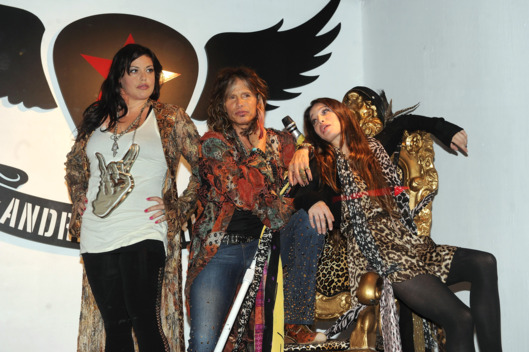 A crowd of people waited in the rain for an hour last week to see Stephen Tyler pose in a Macy's store window with his daughters Mia and Chelsea to promote his new clothing label, Andrew Charles, which he did with brothers Andy and Tommy Hilfiger. He gave his new line this glowing endorsement: "That freak style I wear on stage you can buy now at Macy's." How did Liv managed to get out of this one?