Slideshow: The Week in Style Blogs
The best of the style blogs, from Spain to San Francisco.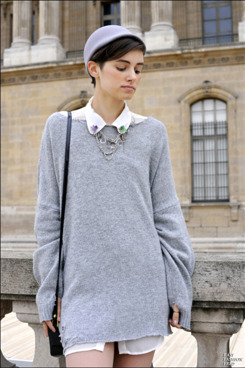 As the fall weather yo-yos between Indian summer and cold rain, street style outfits range from thick coats worn with bare legs (see Stockholm Streetstyle's shot of Sofie in Milan) and slouchy sweaters layered over tights (as worn by the ever-chic Anne-Catherine, captured by Easy Fashion in Paris). Other highlights include Altamira's shot of Miranda Kerr in Paris, Fashion Bananas' Delmy Rivera in a leather miniskirt, and Beyond Boston Chic's photo of Adama Kai. Enjoy!