An Exclusive First Look at the Debut Issue of Style.com/Print Magazine
Including images from a 23-page editorial starring Lindsey Wixson.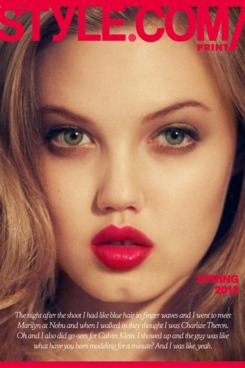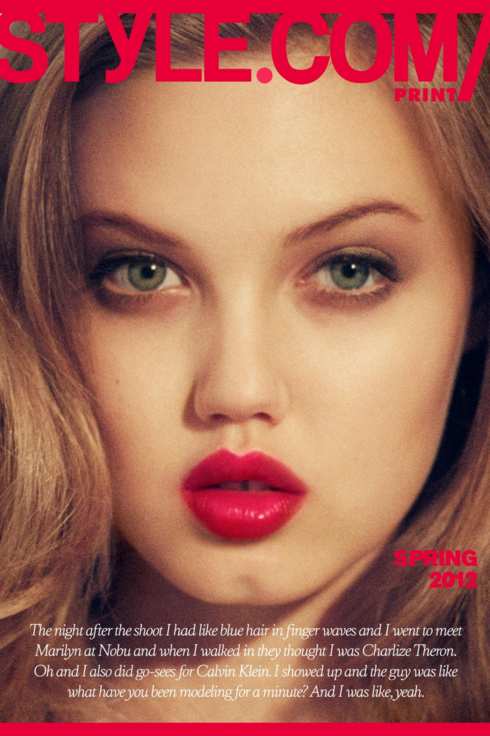 Style.com's print magazine venture, titled Style.com/Print, hits newsstands this coming Monday, October 31. According to a press release, the first issue "is a comprehensive look at the Spring 2012 season, and a distillation of the shows, trends, parties, mood, and more from New York, London, Milan and Paris." It also includes a 23-page photo portfolio, which depicts Lindsey Wixson's journey through the show season, starting with her at home in Kansas and following her from New York through to Paris. See some exclusive images from the editorial, as well as the magazine's cover and a spread showing the most popular runways, as determined by Style.com's reader page views, in our slideshow.