The Opening Ceremony Founders' First Collection for Kenzo Got Nice Reviews
A few Opening Ceremony–connected celebrities contributed something to their effort.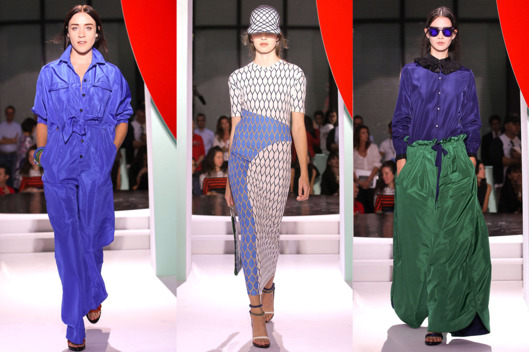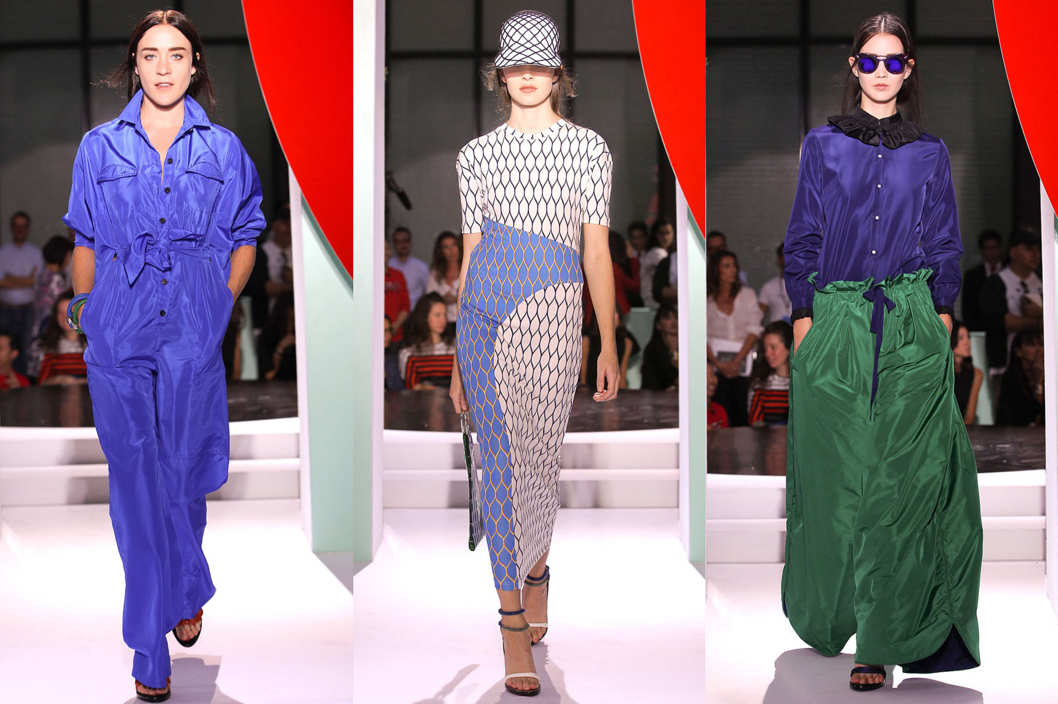 The Kenzo show went on quietly this weekend in Paris, with not nearly the fanfare awarded to Kanye West's runway debut. But perhaps that's because shows that are good are less interesting than shows that aren't. And yet this was an interesting and important season for Kenzo, since the spring 2012 line was the first created by its new creative directors, Opening Ceremony founders Humberto Leon and Carol Lim. Leon and Lim already create an in-house line for Opening Ceremony, so they the have the experience to pull off Kenzo. Also, they do fun things, like make animal suits with tails and have Miss Piggy as their guest of honor at their Fashion's Night Out "carnival." They must really be into carnivals lately because the Kenzo show in Paris, held at the company's offices, was made to feel like "a carnival-like party," writes Eric Wilson in the Times, "with a catwalk in the courtyard and Jason Schwartzman playing the drums in a neighboring salon." Other Opening Ceremony celebrities present for the show included Chloë Sevigny, who does her own O.C. line and closed the show modeling a bright blue jumpsuit, and Spike Jonze, who "acted as documentarian," according to Style.com.
Leon told WWD, "We went to upstate New York a lot, so we really were inspired by this idea of wearing work wear." Well, maybe workwear for someone like Susie Bubble. But the show was still a success, even if, as WWD notes, "the knowingly hip outfits probably missed the duo's ambition of designing for 'all different types of bodies and ages,' as Leon said." LVMH's Pierre-Yves Roussel, who hired Leon and Lim among a pool of 30 candidates, said the show "was exactly what we wanted."