Watch Lindsey Wixson Walk on a Giant Versace-Branded Hamster Wheel
It's part of the forthcoming Versace for H&M ad.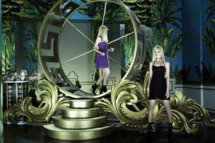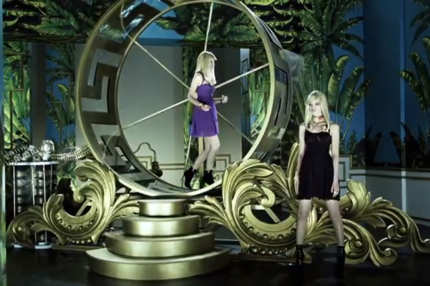 H&M released a behind-the-scenes video about their forthcoming TV commercial for the Versace for H&M line, which stars Lindsey Wixson and Daphne Groeneveld. They do things like fly backwards down a flight of stairs, walk on a gold-painted hamster wheel, and clamber around in an enormous birdcage. This clip also features Donatella herself, who — if the video is anything like the Lanvin for H&M ads — just might make a cameo in the commercial.
Related: See the Entire Versace for H&M Collection, Including Pillows, Furry Vests, Studded Jewelry, and More
Donatella Talks! An Exclusive Behind-The-Scenes Look At Versace For H&M [Refinery]