You Can Buy Alexa Chung's Madewell Collection on Sale at the Soho Store
At least one of the blouses has been marked down by $35.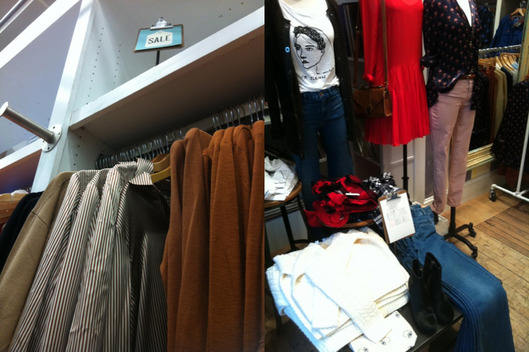 Despite Alexa Chung's Madewell collection crashing Madewell's site the day it launched, some pieces are still available for purchase online, albeit in limited sizing or colors. You'll also find some pieces in the physical Soho store on Broadway, including the black boots, fisherman sweater, pajama shirt, and the shiny striped blouse, the brown version of which is on sale for $99.99. So before you go pilfering eBay for the marked-up pieces, you might want to actually use your legs and walk yourself into a store. You might be pleasantly surprised.