Alek Wek Explains Her Doggie Bag Habit
Her ex-boyfriend thought it was embarrassing.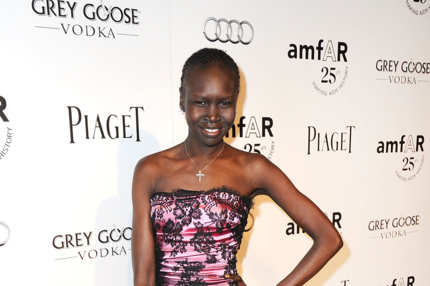 Alek Wek, who was born in Southern Sudan, has always been surrounded by hungry people — just different kinds of them. "In this world, I found, many people were hungry too, but for different reasons. They wanted their bodies to look a certain way, whether their bodies were meant to or not. They chose not to eat," she told the Daily Beast. "Today, I live in the U.S., where restaurants serve huge portions on even huger platters, and people are tempted to eat too much ... I always ask for a doggie bag, to bring the leftovers home. My ex-boyfriend suggested more than once that I cut this out, as he found it embarrassing. (Perhaps that's why he is no longer my boyfriend.)"