Victoria's Secret Model Anne Vyalitsina Wears Adam Levine's Old Superhero Underpants
To bed.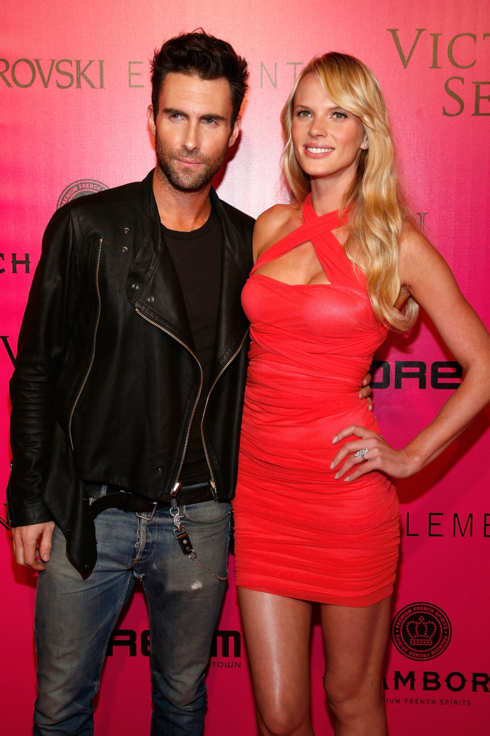 During Maroon 5's performance at the Victoria's Secret fashion show last night, Adam Levine squired his girlfriend, model Anne Vyalitsina, down the runway. "It was a Victoria's Secret idea, God bless them," explained Vyalitsina at the after-party at the Dream Downtown. "We didn't want to steal from the show because it's not about us, and we just tried to have fun and make it as cute as we could."
So, as someone who wears sexy lingerie for a living, what kind of intimate wear does she like on her boyfriend? "Well, he had an amazing collection of superhero underwear that I really love, but he doesn't like to wear it anymore," she said. She's not quite sure why it fell out of favor, but added that it's quite extensive. "Not Wonder Woman, but there is a Superman. Actually, I took over the whole collection. Now I wear it to go to bed." Is Levine okay with this? "Yes."