Best Bet: Biddy Case
Designer Monika Chiang opens a Soho pop-up today.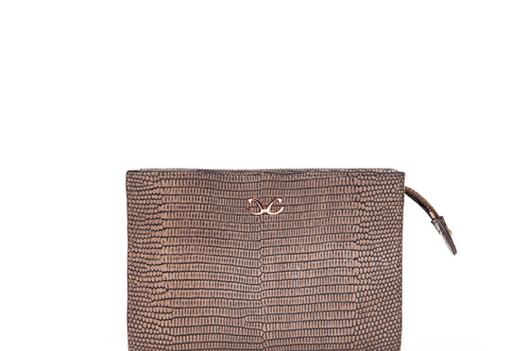 Designer Monika Chiang is having a busy year. She's introducing her ready-to-wear line, opening her first boutique in Los Angeles, and, today, launching a pop-up shop in Soho. Chiang is best known for contemporary accessories, like this Biddy Case, which bridge the line between trendy and classic. The embossed leather and rose-gold hardware look rich, and the logo is simple and discreet rather than distracting. The small size adds an element of versatility: Use it as a cosmetics case or a small evening clutch.
Monika Chiang Biddy Case, $145 at the Monika Chiang pop-up shop (136 Prince St., nr. W. Broadway), or online.