Best Bet: Long Fair Isle Gloves
These elbow-length gloves lend a dash of color to dark outerwear.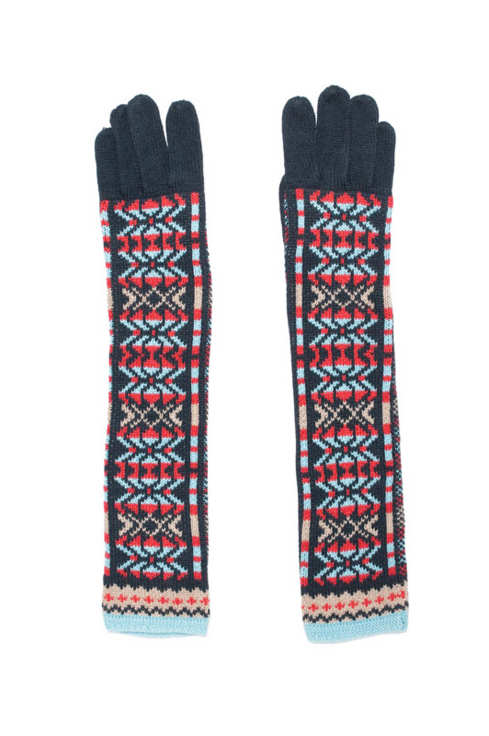 Fair isle is not an easy pattern to pull off in large doses. But what can be overwhelming (or ironically hipster) in a sweater can be sweet in scaled-down form. Echo's fair isle gloves add a festive dash of color to a black-dominated winter wardrobe. The tight wool knit keeps fingers toasty, while the slouchy elbow length lends extra warmth. Buy them for yourself before the weather turns or save them as stocking stuffers.