Best Bet: Schmidt Brothers Knife Block
This knife set includes thirteen blades and a sharpening stone to ensure a clean cut.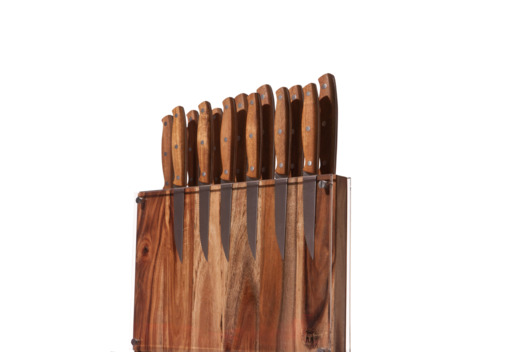 Gramercy knife-makers the Schmidt Brothers pack thirteen blades, a sharpening stone, and a magnetic acacia block into the Downtown knife set ($180 at West Elm, 1870 Broadway, at 62nd St.; 212-247-8077 or online). Plus, a spine-flexing office chair, an artful spin on a can drive, and more in this week's issue.