Carine Roitfeld Had More Fun Being a Couture Client Than an Editor
"Clients are chicer, you know?"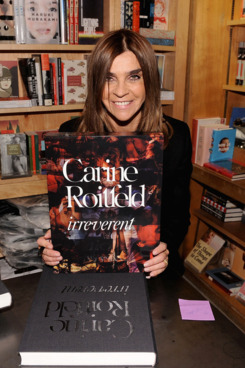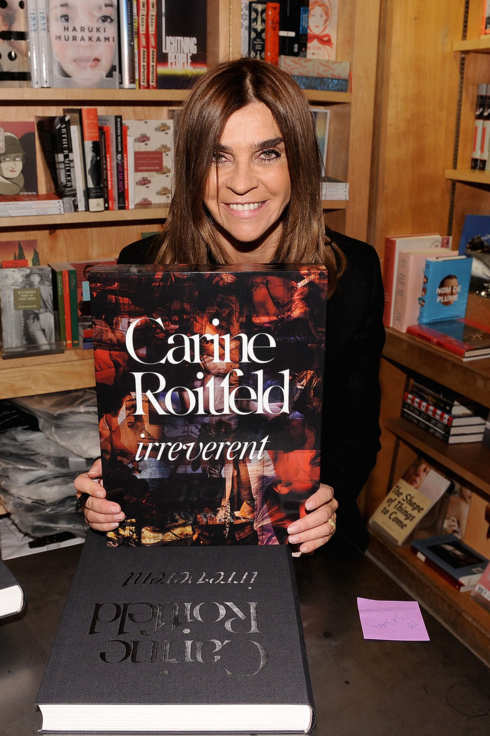 At a party for her new book, Irreverent, at Bookmarc on Friday, Carine Roitfeld spoke about her new story in W that chronicles her experience as a couture client instead of an editor. "It was very fun because you're not sitting with the same people when you go to the shows," she told us. "I sat with buyers, with the clients. Clients are chicer, you know? And these people have a lot of positive energy when they go to the shows, they enjoy it very much, and it was very nice," she said. So, unlike editors, who spend their time at runway shows stressing out about all the work they have to do, a client can just sit back, get a nice Champagne buzz, and think about which six-figure dress would look the nicest on her. As we can see in W's video about Carine's couture adventures, she may not have imbibed much ("Who really drinks Champagne at 10 a.m.?" she asks her cameraman, who assures her that he does), but she did enjoy the fittings, particularly when the Chanel sample sizes were a tad loose on her. "Karl, your models are a bit fat!" she exclaims, pointing to the extra fabric. "I have a couture body," she explains to the camera afterwards.
So what's next for Roitfeld? She recently finished working on her book with Karl Lagerfeld, which chronicles the legacy of the black Chanel jacket. "I think it comes out between December and March, I don't know exactly when," she told us. She's also lined up a project for a September issue magazine for next year, she says, but wouldn't say which title. "I'm superstitious ... I will know for sure in one month," she explained. Meanwhile, she's traveling back and forth to New York so much that it's almost becoming an issue: "I will need the visa very soon to come!"