Chloë Moretz Wore a Poofy Princess Dress
With sparkly heels, naturally.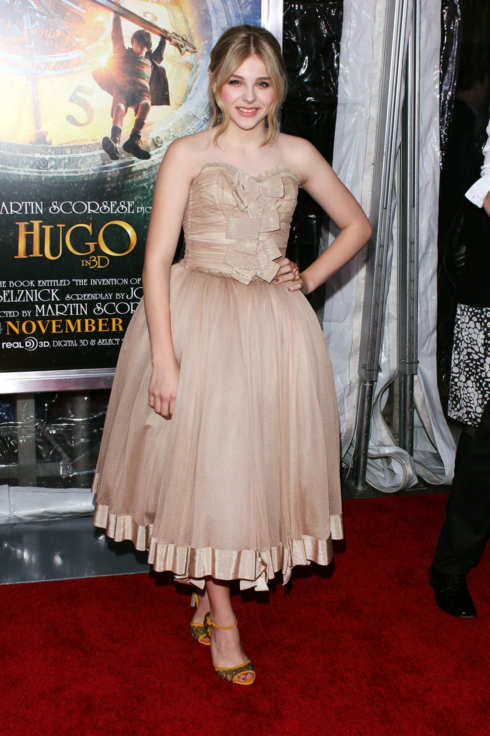 Chloë Moretz wore a voluminous tan dress from Dolce & Gabbana to the premiere of Hugo in New York City on Monday. She completed the look with sparkly heels.
Could she have possibly gone too girly with this look or should she have just slapped on a tiara and taken it one step further?